Used Nissan Trucks in Ottawa
Get More with Myers!
To hardworking Ottawa drivers, the sound of an engine roaring to life is more than the signal to start a new work day. It's a call to action, a chance to triumph over obstacles, and an opportunity to cross another item off of the bucket list. These are the drivers that understand the true power of a Nissan truck. If you're looking for used Nissan trucks in Ottawa, visit Myers Ottawa Nissan today. We love to talk trucks!At Myers Ottawa Nissan, we know that the shine doesn't fade from the finish just because a truck has got a few jobs under the hood. Once a Nissan, always a Nissan! Choosing used is a great way to get more of the features and technology you're looking for at a price that's exceptionally wallet-friendly. Talk to the truck experts at Myers Ottawa Nissan, and discover how you can get more with Myers!From the workday to the weekend, nothing beats the power of a Nissan. To find your used Nissan truck in Ottawa, visit the dealership that's as hardworking as the trucks we sell. Come to Myers Ottawa Nissan! You can find us at 2185 Robertson Road in Nepean, ON, or give us a call at 613-596-1515.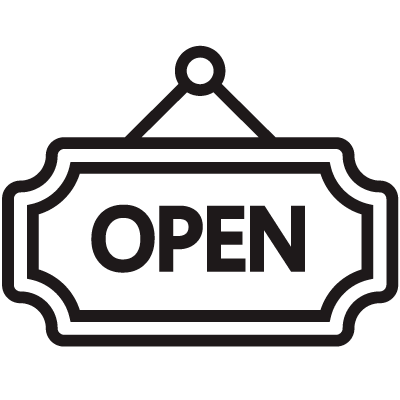 Extended Service Hours
No need to put your life on hold for service or repairs!
Choose Myers Approved
Get the peace of mind that comes with choosing Myers Approved used vehicles.
75 Years of Service
The Myers Auto Group has been proudly serving drivers since 1942!
Choose Myers Ottawa Nissan
A Tradition of Excellence in Ottawa
For over 75 years, the Myers Auto Group has brought excellent vehicles and exceptional service to drivers all across the Ottawa area. At Myers Ottawa Nissan, we're proud to continue helping people create better driving experiences every day, by offering a friendlier, more relaxed way to find the perfect vehicle. If you're looking for a dealership that always goes the extra kilometer for you, visit Myers Ottawa Nissan today!
Choose Myers Approved Used Nissan Trucks
You're a savvy shopper, and know the incredible value of picking pre-owned. Myers Approved used trucks are not only wallet-friendly, they offer superior peace of mind! All Myers Approved used trucks undergo a 52-point inspection to ensure they meet our standards. And with perks like 24-hour roadside assistance and CarProof reports, it's no wonder Myers is a top choice for used Nissan truck and car shoppers everywhere!
Save Time with Express Service!
The best way to keep your used Nissan truck in Ottawa on the job is to bring it in for regular service and maintenance. If you've got 30 minutes, you've got time for an oil change at Myers Ottawa Nissan! Thanks to our Express Services, all of your essential vehicle maintenance can be performed quickly and effectively during regular service hours. The best part? There's no need to make an appointment!
Pick the Perfect Part
Your used Nissan truck is a monument to automotive innovation, made up of thousands of parts working together. If any of these parts are worn or broken, it can affect your driving experience. If you're looking for top-quality parts for your Nissan, visit the parts experts at Myers Ottawa Nissan today! We're proud to provide an impressive inventory of quality parts, as well as years of expertise. We'll help you find the perfect part.
When the first Myers dealership opened over 75 years ago, it paved the way for a tradition of automotive excellence. Today, Myers Ottawa Nissan is proud to continue matching exceptional cars with exceptional vehicles, and to provide the kind of personalized, world-class customer service experience that the Myers Auto Group is known for. At Myers Ottawa Nissan, we're proud to provide an impressive inventory of top-quality new and used Nissan vehicles, in addition to a selection of alternate-brand pre-owned vehicle from some of Canada's favourite auto makers. Our inventory may be great, but we know that the true measure of a dealership is the way we treat every customer who steps through our doors. In every department, you'll find an unparalleled commitment to your satisfaction! Visit us today, and discover a better way to explore Ontario. You can find us at 2185 Robertson Road in Nepean, ON, or give us a call at 613-596-1515. The open road awaits!
Rob was extremely professional in meeting all my needs and answering all my questions. When it came time for delivery, Rob had the vehicle all prepared in pristine condition and thoroughly explained all the details on the vehicle. Top notch.
Edward M.
I bought a Pathfinder from Myers a few months ago. Dealt with Roy who was a no-pressure salesman. Everything went smoothly, I highly recommend this dealership.
Ryan S.
Great sales team- I find them very friendly.
Jen S.